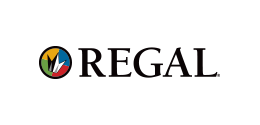 Buy Regal Entertainment Group Gift Cards in Bulk
Regal Entertainment Group operates a theatre circuit group with 7,367 screens in 574 theatres across in the United States. Many of the theatres feature amenities including wall-to-wall and floor-to-ceiling screens, three dimnesional (3D) digital projection systems and closed-captioning.
OmniCard specializes in employee rewards, sales incentives, marketing promotions, wellness incentives, and much more. Use Regal Entertainment Group gift cards for a successful and memorable rewards program. Buy in bulk using our easy-to-use client web portal or automate the process using our API Platform.