Home
|
Merchant Cards
| SelectSpend
SelectSpend Cards
SelectSpend – Prepaid Cards That Offer An Experience
OmniCard's SelectSpend product line is a prepaid reward card that allows you to direct where the recipients spend them. This type of product is useful for reward or incentive programs where you are trying to shape the recipients purchasing behavior. For example, if you are trying to drive people to a local mall or shopping community, we can set up a prepaid SelectSpend card so that it can just be used at those stores within the mall or within a specific region. We have partnered with Discover to offer the SelectSpend products.
There are three types of SelectSpend products we offer:
SelectSpend Private
The Private card is a custom program where the card can be limited to one or more specific merchants that you own or are affiliated with. This is ideal for Reward or Rebate programs where the desired merchant locations are set up on different Point-of-Sale (POS) terminals such as a mall or entertainment venue.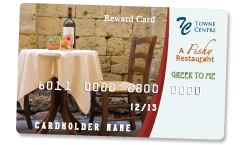 ---
Private: SelectSpend Geo
The Geo card is a custom program that allows you to limit the spend to merchants within specific zip codes within the US. This is ideal for a community incentive program to draw consumer spending to a desired shopping region.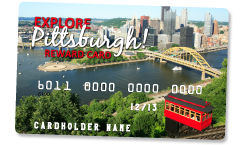 ---
SelectSpend Category
The Category card is an incentive card that directs the recipient to spend their reward at specific types of merchants. This is ideal for providing an experience to your employees or customers rather than having them spend their reward on everyday purchases. We can customize a Category card or you can choose from one of the following six that available anytime.

Fuel Card
Can be used at gas and service stations. Payment with the card should be made inside of the gas station with an attendant.

Restaurant Card
Can be used at any restaurant or eatery, including delis, diners, fast food establishments and more.

Entertainment Card
Use at any entertainment or recreational venue including movie theaters, bowling alleys, amusement parks, sporting events, concerts, and theatrical productions.

Travel Card
Used at any travel related merchant including airlines, hotels, car rentals, taxis, limousines, and public transportation.

Golf Card
Used at any golf course both public and private as well as sporting good stores who sell golf related products.

R&R Card (Rest & Relaxation)
Used at any merchant classified in the health & beauty category such as spas, beauty salons, and massage parlors.