Home | Incentive Cards | Employee Incentives
Performance Award Programs
Prepaid Visa Or MasterCard Sales Spiffs & Incentives
The OmniCard Difference
Branded and Personalized Visa and MasterCard Award Cards
• Customized programs to meet your needs
• On-demand printing and fulfillment facility
• Dedicated account executive with 24 x 7 cardholder support
• Automate your process and integrate with other systems with full API suite
Sales Spiffs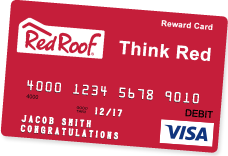 Sales Incentives are not meant to replace a commission program but rather to get a bump in
revenue for specific targets. Goals may include:
Bonuses for pushing specific products or services
Upgrades or complimentary services
New product launches
New markets or industries to be served
Competitive displacement
Customer Service Rewards
In the U.S. companies lose over $83 billion in revenue every year due to poor customer service.
Customer retention starts on the front lines. Here are some ideas to reward your customer
service staff to retain customers:
Positive customer reviews or feedback
Conflict resolution
Off-hours Product or Service education
Reduce average hold time
Team Achievement
Product or project teams have a tendency to lean on one or two individuals to complete the
majority of the work. Issuing a reward for reaching specific goals helps to get everyone on
the team involved. Samples of team goals may include:
Product development completing projects ahead of schedule
Quality Assurance teams reaching zero defect
Production team limiting inventory costs
Human Resources decreasing employee turnover
Innovation Awards
Engage your employees to drive innovation. Organizing engagement helps to encourage
employees who are not typically vocal to share their great ideas and providing rewards and
recognition helps to encourage that behavior. Collaboration amongst employees can be broken
down in a variety of ways such as:
An open forum for all employees to suggest ideas by topic
Organizational challenges communicated to employees to elicit solutions
Having employees spend a day working in another division for fresh perspectives
Lead Generation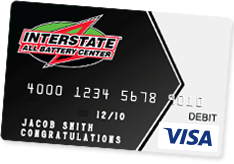 Companies are always looking for new sources to increase customers or revenue. Sometimes
there are opportunities in divisions within a company outside of sales & marketing to bring in
leads. Some creative examples follow:
Service technicians noticing a customer may have a need for a product or service
Referral bonus for recommending a new employee
Social Marketing campaigns for employees to help spread the word to their friends & family
Create an employee blog network
Employee Motivation & Productivity
Implementing performance metrics or Key Performance Indicators (KPI's) to gauge effectiveness is a great way to quickly identify top performers and which employees could use extra training or coaching to increase their output. There are thousands of KPI's based on industry & department. Some high level examples of performance measurements that organizations put in place include:
Productivity Metrics: Measurement of repetitive tasks such as assembly line production or data entry
Training: Measuring how effective each training program is through a test or evaluation to help adjust the program
Quality Metrics: Make sure increase in productivity doesn't mean an increase in mistakes
New Process Adoption Rate: Are employees utilizing newer tools, technology or processes that are provided?