Home
|
Prepaid Cards
| Branded Reward Cards
Branded Reward Cards
Custom Visa Or MasterCard Prepaid Cards For Gifts & Rewards
Expand Your Brand
A Visa or MasterCard Branded Reward Card is the perfect way to extend your company's brand to your employees, customers, or partners. Providing check payments as a reward or incentive is expensive and easily forgotten by the recipient. Giving a product or future discount is often not motivating enough to drive consumer or employee actions. Giving a MasterCard or Visa Rewards Card with your logo on it provides more benefits to both your company and the recipients including:
A constant reminder of your company in the recipient's wallet or purse
It's less expensive than issuing checks & more convenient for the reward recipient
You are giving your recipients choice to spend the card on what's important to them
Increases word-of-mouth marketing
Sending a reward card provides you the opportunity to communicate with the recipients after fulfillment has taken place
Reloadable cards available for convenient distribution of ongoing recipient rewards
We offer 3 branded card styles to choose from:
Classic CoBrand
Design from our gallery
One color logo
One time fee: $500
Professional CoBrand
Design from our gallery
Full color logo
One time fee: $750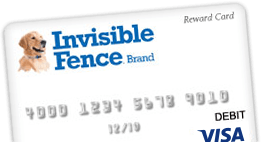 Premium CoBrand
Custom Design
Full color logo
One time fee: $1,000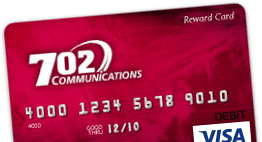 Getting Started:
Because we control our own printing facility we are able to turn-around any Branded Reward Card style faster than our competitors. Please note that each new card design is thoroughly reviewed to ensure that it complies with Visa or MasterCard branding requirements and general best practices. On average, here are the typical requirements and timeframe to launch:
Create an OmniCard Account, login & upload your cards artwork, fill out an application, provide the set up payment, and sign off – 1 Day
Our compliance team will review your card design & application and provided there are no questions, we will submit it to Visa or
MasterCard for approval – 1 Day
Visa or MasterCard review – 2-5 Days
Print test card and set your branded reward card live – 1 Day
Call us at (877) 357-4975 x9235 to learn more. Request an Account now online. Or Explore our API Solutions.